Beyond the Knife: Digital Marketing for Plastic Surgeons
Contact Us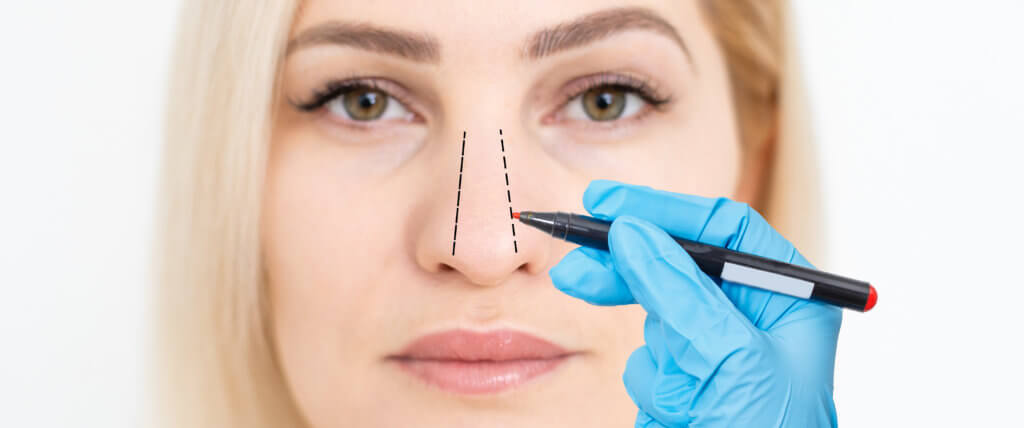 As a plastic surgeon, you understand the importance of providing your patients with the best possible care and results. However, what many plastic surgeons fail to realize is the critical role that marketing plays in growing their practice.
In today's digital age, effective marketing is necessary for long term success. The right strategy will help you to attract new patients, rank in search results, generate positive online reviews, and more.
The benefits of digital marketing for plastic surgeons
Digital marketing is the most effective way to reach modern patients. Here are some of the primary benefits of digital marketing for plastic surgeons:
1. Increased visibility
With digital marketing, you can reach a wider audience than with traditional marketing methods.
2. Better targeting
Digital marketing allows you to target your ideal patient demographic more effectively.
3. Greater engagement
Digital marketing methods such as social media marketing and email marketing allow you to engage with prospective patients more directly.
4. Better ROI
Digital marketing methods such as SEO and pay-per-click advertising offer a higher return on investment than traditional marketing methods.
Types of marketing for plastic surgery practices
There are many different types of marketing strategies that plastic surgeons can use to promote their practice. Some of the most effective methods include:
1. Referral marketing
Referral marketing involves encouraging your satisfied patients to refer their friends and family to your practice. This can be done through word of mouth or by offering incentives for referrals.
2. Print advertising
Print advertising includes traditional methods such as flyers, brochures, and magazine ads.
3. Digital marketing
Digital marketing refers to any marketing efforts that take place online. Digital marketing strategies include social media marketing, email marketing, blog posts, and search engine optimization (SEO). A plastic surgery digital marketing company can help you increase your conversion rates with a strong web presence.
Developing a comprehensive marketing campaign for plastic surgeons
To develop a comprehensive marketing plan for your plastic surgery practice, you should consider the following steps:
1. Set goals
Before developing a marketing plan, you should identify your primary goals. These may include increasing patient volume, improving patient satisfaction, or establishing your practice as a leader in the field.
2. Identify your target audience
As mentioned earlier, it's important to understand your target audience's demographics, motivations, and concerns.
3. Choose your marketing methods
Based on your goals and target audience, you can select the most effective marketing methods to reach prospective plastic and cosmetic surgery patients.
4. Create a budget
Budgeting ensures that your marketing efforts are sustainable and realistic. Make sure your budget aligns with your goals and chosen marketing methods.
5. Measure success
To gauge the success of your marketing efforts, you should track metrics such as website traffic, social media engagement, and patient volume.
Creating a strong online presence for plastic surgery practices
To succeed in digital marketing, it's essential to have a strong online presence. This means having a professional website that is optimized for search engines and mobile devices. Your website should also feature high-quality content that addresses your target audience's concerns and provides valuable information about your practice and services.
In addition to your website, you should also have a presence on social media platforms such as Facebook, Instagram, and Twitter. These platforms allow you to engage with potential patients and build trust and credibility.
Measuring the success of your plastic surgery marketing efforts
To ensure that your marketing efforts are effective, you should track key metrics constantly. This will allow you to identify areas where you may need to adjust your marketing strategy and ensure that your resources are being used effectively.
Hiring a plastic surgery marketing agency vs DIY marketing
While some plastic surgeons may choose to handle their marketing efforts in-house, many find that working with a marketing agency is the most effective way to achieve their goals. An experienced marketing agency can provide expertise in areas such as SEO, social media marketing, and advertising, allowing you to focus on providing high-quality care to your patients.
The importance of digital marketing for plastic surgeons
In conclusion, marketing is an essential component of any successful plastic surgery practice. To learn more about effective marketing strategies for plastic surgery practices, contact Nuvolum today.
Contact Nuvolum to Talk to A Specialist
Nuvolum provides beyond just better marketing. We breathe life into your brand and create sustainable, measurable growth. Request a marketing analysis to discover how Nuvolum takes you where you want to go.
Marketing Strategy

Optimized Websites

Full-Service Agency