A Top Marketing Agency in San Francisco
With our winning strategies and countless success stories, Nuvolum has provided superior results for clients everywhere. As a leading agency that generates brand awareness and drives engagement, we are listed among the Top 30 Digital Marketing Agencies in San Francisco by DesignRush.
It's Time for Your Success Story
Nuvolum has the strategies, tools, and team to make it happen. Contact us to find out how we can take your brand to the next level.
Contact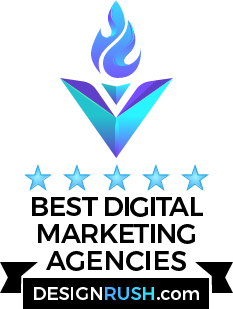 If you're looking for a full-service digital marketing agency in San Francisco that can help take your business to the next level, look no further than Nuvolum. We have a proven track record of success and a team of experienced professionals who can provide you with the latest technology and tools to drive your business growth.
With integrated marketing services such as brand creation, content marketing strategy, SEO strategy, PR, social media marketing, Google ads, digital advertising, marketing campaigns, and more, Nuvolum is a marketing company that can take your business to the top.
What Is a Top Marketing Agency?
Any good marketing agency should have a strong team of professionals that knows your business needs inside and out and can bring your marketing goals to life. A top marketing agency should be able to exceed your goals and continually find new ways to take you to the next level.
This has been Nuvolum's aim for years, and we've found creative strategies that are proven, repeatable, and scalable.
Why Choose Nuvolum?
There are a lot of marketing agencies in San Francisco, so how do you know which one to choose? Here are a few reasons why our agency should be at the top of your list:
A proven track record for success. We've helped countless businesses become leaders in their market, and we can do the same for you.
A team of experienced professionals. We are a team of industry experts who bring our deep knowledge to every conversation. We always make sure to stay ahead of the trends (and have known to set a few of our own in the process!) so our clients continuously outrank their competition.
We make data-driven decisions. We make strategic decisions based on proven data points while flexing our creative muscles to keep things fresh. We've found this unique blend gives our clients the best possible results.
We are innovators at our core. While we do use some industry-proven techniques, we also love to create our own. To that end, we continually strive for newer and better ways to help our clients succeed.
Our Formula
Nuvolum focuses on what matters most to you to deliver the results you want. We understand healthcare marketing at its core to create customized solutions with game-changing results.
Experience
We are backed by quantifiable data, delighted clients, and companies that have earned more than 10x their ROI.
Strategy
Everything we do starts with a strategic approach to meeting your goals and constantly creating new ways to bring the best of your brand to light.
Online presence
We custom design all of your digital assets to increase brand awareness, generate leads, and increase your ROI.
Video marketing
Our experienced video crew creates powerful video content to tell your story in a way that is effective, engaging, and thoughtful.
Social media marketing
Speak the language of your followers—and get more of them! We create content to engage and build your intended audience.
Search engine optimization (SEO)
We blend targeted efforts with consistent monitoring and testing to ensure your brand stays on top and drives more cases to you.
Video SEO
We are proprietors of this strategy, and we're exceptionally proud of it. This is a game-changer that is soon becoming an industry must-have.
Branding
A world-class brand is custom designed to align your values with your target audience in a way that's truly unforgettable.
PR
We've built meaningful relationships with local and national media contacts so clients can expand their reach and elevate their brand.
Our Process
As a top marketing agency in San Francisco, we have a proven formula that helps our clients reach new heights. First, we conduct a marketing analysis to understand your unique marketing needs and goals. Then, we'll come up with a detailed plan for you and get to work right away.
At Nuvolum, we've found that taking an integrated approach to marketing generates better results than implementing select marketing services. That's why all of our clients benefit from a comprehensive marketing plan that ensures their brand voice and style remains consistent and powerful on every level.
See how Nuvolum can power your business. Contact us today for a marketing analysis.
See My Business Grow
Top Marketing Agency in San Francisco
Nuvolum provides integrated marketing services that can help you find true results. More than just a site ranking on search engines or a beautiful website—although we do that, too—we want our clients to experience what happens when you really, truly, win. Dominate your market, elevate your reputation in your community, be seen as a thought-leader, establish yourself and your business as the go-to practice, and so much more. 
Whether you own a small business or a large corporation, see what Nuvolum can do for you. Schedule a marketing analysis today.
Schedule marketing analysis
About Nuvolum
Nuvolum was established in 2010 as an integrated marketing and public relations firm with an emphasis on healthcare. By blending industry-proven techniques with proprietary strategies, Nuvolum found fast success as a champion for oral surgery brands that delivered unprecedented results.
Today, several of our winning strategies have spawned other companies to meet market demand and continue to drive brands forward for the ultimate success.
Headquartered in San Francisco, Nuvolum serves clients all across the United States.
Contact Nuvolum to Talk to A Specialist
Nuvolum provides beyond just better marketing. We breathe life into your brand and create sustainable, measurable growth. Request a marketing analysis to discover how Nuvolum takes you where you want to go.
Marketing Strategy

Optimized Websites

Full-Service Agency